behind the scene
Our Team
Warehouse Team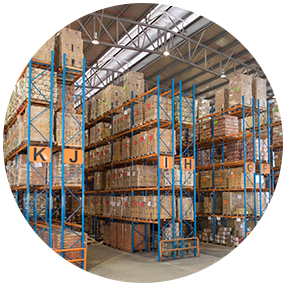 Dedicated and structured, SOCMA boasts a strong warehouse team that has vast experience in logistics, goods storage and monitoring. Led by an experienced Logistics and Warehouse manager, this department comprises a solid team of warehouse store hand and officers, daily operations such as goods delivery and receiving, repacking and inventory system monitoring are run smoothly. By adopting an organised standard operating procedure, stocks are received, stored and distributed to the desired destination efficiently. A dynamic and flexible structure enables the warehouse team to cope and respond quickly to marketing and sales campaigns, which in return results in a good record of sales fulfilment.
Finance Team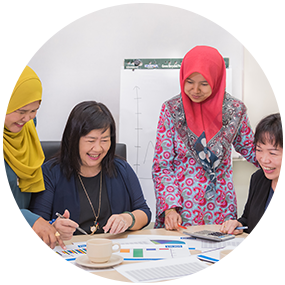 SOCMA finance team comprises of two departments, namely the Accounts department and Customer service department. These two departments work hand in hand with every department to ensure business activities run smoothly. The finance team is tasked with leading and managing the annual budgeting, monthly forecasting and planning process while keeping the capital expenditure in check to support the company's strategic directions. With the goal of expanding SOCMA's business, the finance team works closely with the senior management in formulating strategies which includes planning and supporting tactical initiatives. By accurate reporting and analysis in accordance to SOCMA's policies and ensuring adequate system of internal controls are in place, we are able to boost the confidence and maintain a strong working relationship with our internal and external stakeholders.
Sales Team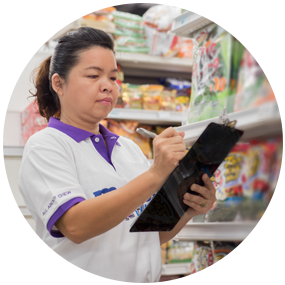 SOCMA boasts of extensive distribution channel in Malaysia from supermarket to hypermarkets, convenience stores to pharmacies. In-depth penetration is reinforced by far-reaching distribution links strategically located nationwide. Reliable sales personnel are stationed in these areas to assist wholesalers and distributors to secure distribution for SOCMA's range of products.
SOCMA is spearheaded by dedicated teams of experienced personnel. Among them is the Key Account Team. The Key Account Team handles major clients nationwide and they are responsible for promotion planning, business review, as well as new products listing.
Another strong force is SOCMA's dedicated merchandiser team. A diligent and experienced team ensures that SOCMA's range of products is given top priority. Consistent management attention on the standards of merchandising and product sampling is the hall mark of SOCMA's success.
Marketing Team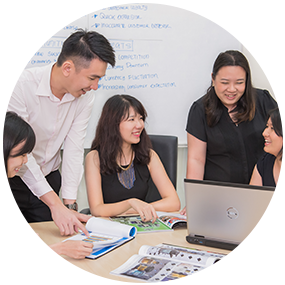 A full marketing team completes SOCMA's synergy of excellence. Dedicated and determined, the marketing team has numerous successes in managing international and local brands.
The marketing team conducts frequent market visits and research. Strategic communications is then executed through advertising and promotions activities. A comprehensive knowledge of products is crucial in providing the cutting edge in today's competitive retail environment...
By understanding the ever-changing trends and patterns, the teams from SOCMA respond quickly and efficiently to the daily demands of consumers today.