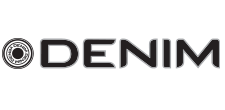 Denim has a rich history as one of the premier male fragrance brands since its "birth" in 1976.
The brand first launched its renowned Aftershave and Deodorant Body Spray in three variants – Original, Black & Musk.
Since then, the brand has continued to grow. Today, Denim boasts a complete personal care line, ranging from fragrances to shaving products, designed to empower men who are comfortable in their own skin.